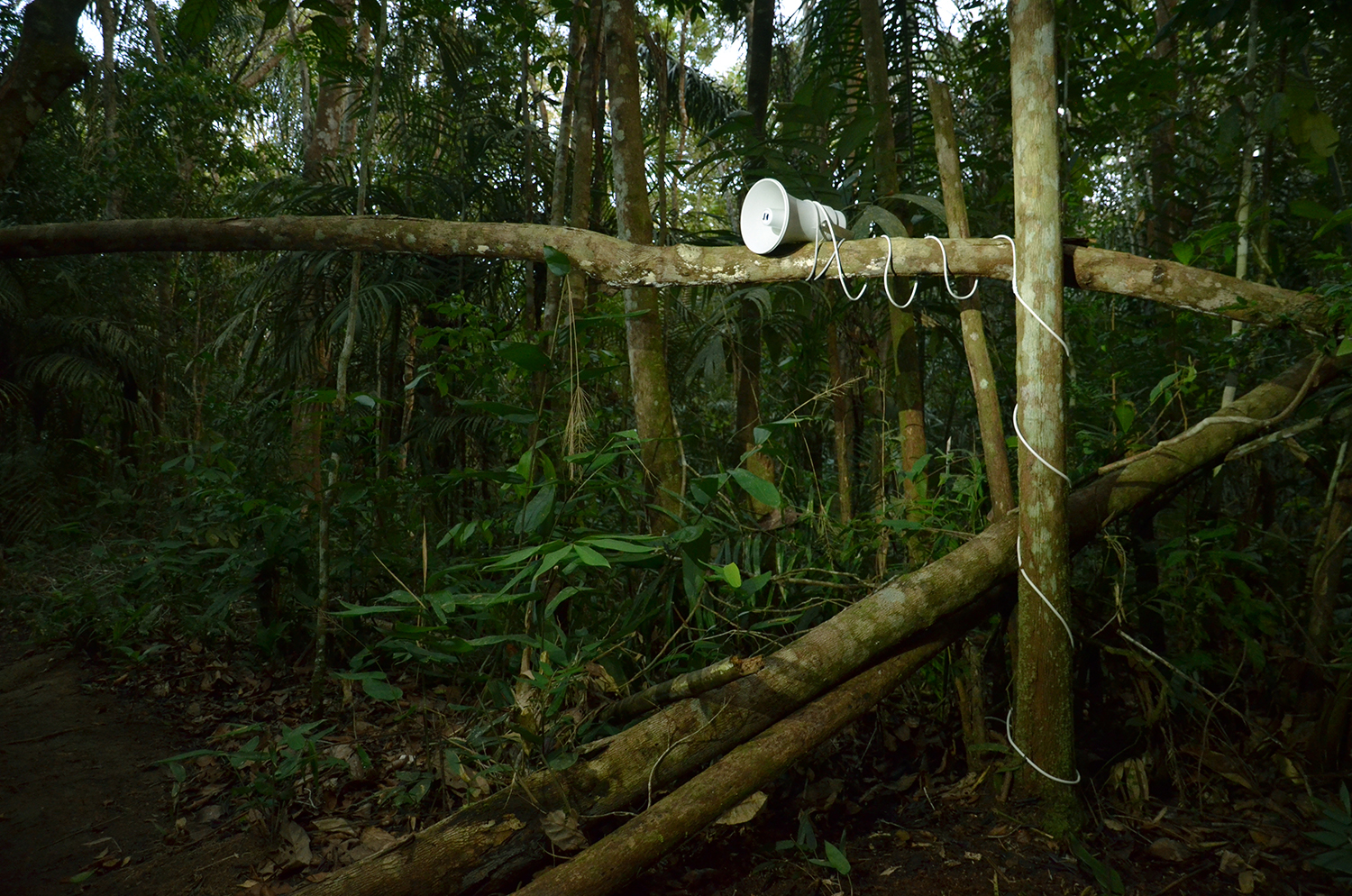 The hearings project
Amazonas Hearings est la première étape d'un travail d'écoute visant à enregistrer, amplifier et révéler des sons provenant de la nature au sein de territoires menacés. La première étape a eu lieu en Amazonie brésilienne en octobre 2019 sur le rio Mutuca (région de Manaus). Elle sera suivie d'une autre session sur le glacier d'Aletsch en Suisse pour y enregistrer et y restituer sur place les craquements de la glace et le vacarme des eaux souterraines issues de la fonte du glacier.
Amazonas Hearings is the first step of a work that seeks to record, amplify and reveal sounds from nature in threatened territories. The first step took place in the Brazilian Amazon in October 2019 on the Rio Mutuca (Manaus region). It will be followed by another session on the Aletsch glacier in Switzerland to record and restore on site the creaking ice and the noise of groundwater from the melting glacier.