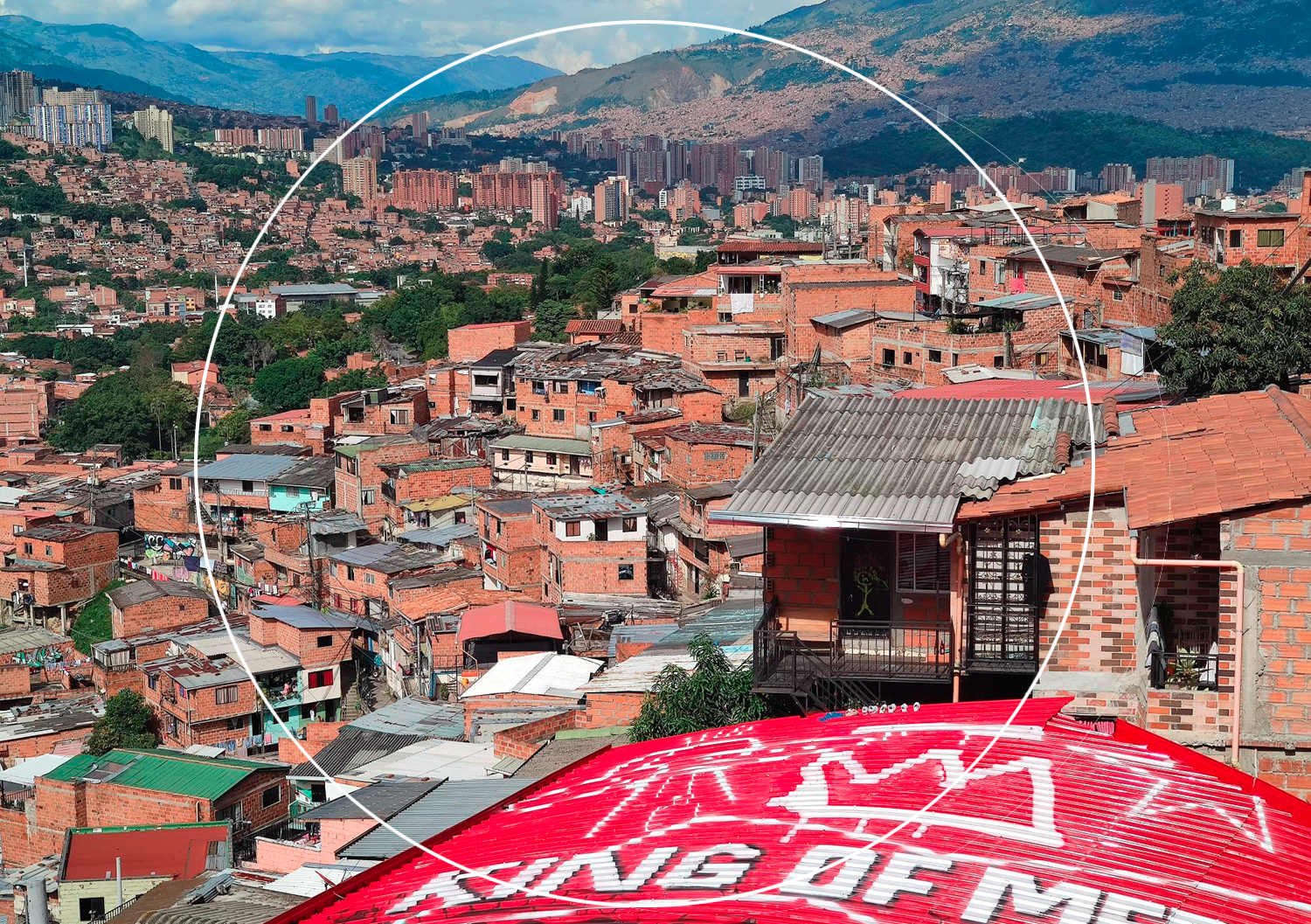 Dans un monde globalisé en plein bouleversement, la sécurité s'impose aujourd'hui comme un enjeu central. Les Etats et les villes y répondent par une surveillance digitale désormais omniprésente. En même temps, une urbanisation massive met les grands centres urbains sous tension et révèle des inégalités sociales et spatiales croissantes. Ces deux éléments affectent en profondeur notre contrat social, la façon de vivre ensemble, l'espace public comme privé et les droits de chacun.
Dans un climat marqué par la peur et la méfiance, beaucoup pensent qu'il faut désormais faire un choix entre sécurité et liberté, considérant qu'une augmentation de l'un entraîne obligatoirement une diminution de l'autre.
Face à ce contexte polarisé et binaire, nous sommes convaincus qu'il ne faut pas choisir entre sécurité et liberté mais que la solution est à trouver dans les COMMON GROUNDS, ces espaces intermédiaires, terrains d'entente physiques ou symboliques dans lesquels se construisent la confiance et l'appartenance indispensables aux communautés pour s'épanouir.
Avec Medellin comme première étape, MATZA EGELANDS a invité onze artistes colombiens et internationaux à explorer le contrat social local et en imaginer de nouvelles formes dans le contexte dynamique mais aussi profondément divisé de la société colombienne. En s'inspirant à la fois de l'histoire récente du pays, de la créativité et des innovations qui ont transformé le territoire de la ville ces dernières années, COMMON GROUNDS souhaite scruter parmi les tensions urbaines de Medellin aujourd'hui les espaces de possibles changements.
MATZA EDGELANDS est une nouvelle initiative de MATZA imaginée en étroite collaboration avec le EDGELANDS Institute de l'Université de Harvard. Prévu sur quatre ans, elle aura lieu successivement dans les villes de Medellin, de Nairobi, de Genève, de Chicago, de Singapour et de Beyrouth (2021-2024).
---
In a globalized world in full upheaval, security is now a central issue. States and cities are responding with digital surveillance that is now omnipresent. At the same time, massive urbanization is putting large urban centers under pressure and revealing growing social and spatial inequalities. These two elements deeply affect our social contract, the way we live together, the public and private space and the rights of everyone.
In a climate marked by fear and mistrust, many people believe that a choice must now be made between security and freedom, considering that an increase in one necessarily leads to a decrease in the other.
Faced with this polarized and binary context, we are convinced that we should not choose between security and freedom, but that the solution is to be found in the COMMON GROUNDS, these intermediate spaces, physical or symbolic common grounds in which trust and belonging are built, which are essential for communities to flourish.
With Medellin as a first step, MATZA EGELANDS invited eleven Colombian and international artists to explore the local social contract and to imagine new forms of it in the dynamic yet deeply divided context of Colombian society. Drawing on the country's recent history and the creativity and innovations that have transformed the city's territory in recent years, COMMON GROUNDS seeks to explore the spaces of possible change in the urban tensions of Medellin today.
MATZA EDGELANDS is a new initiative of MATZA conceived in close collaboration with the EDGELANDS Institute of Harvard University. Planned over four years, it will take place successively in the cities of Medellin, Nairobi, Geneva, Chicago, Singapore and Beirut (2021-2024).