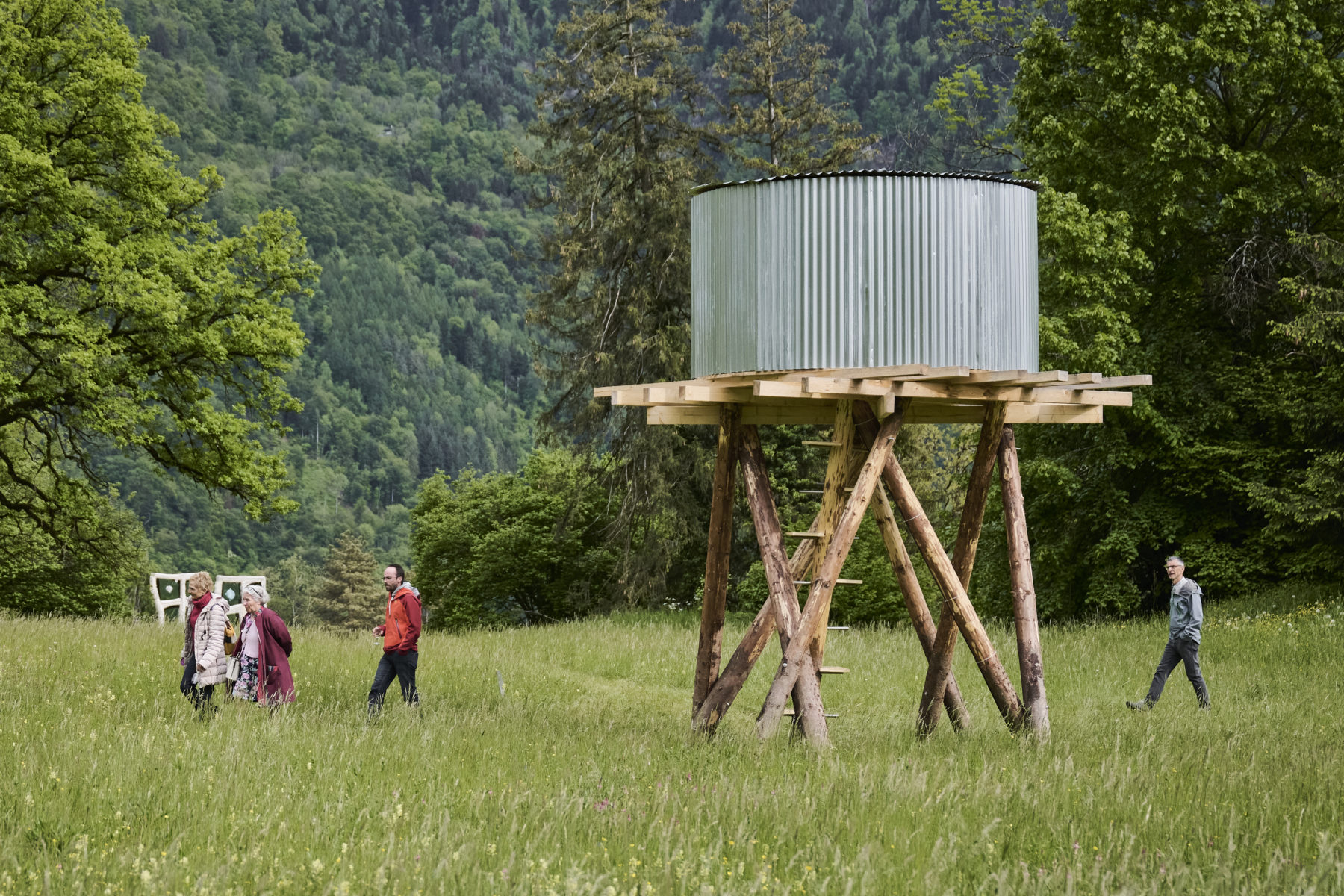 L'installation DRYLANDS consiste ainsi en une architecture inspirée par les réservoirs d'eau visibles dans le désert. Elle comprend une charpente construite à partir de troncs d'arbre par laquelle le public accède à un espace fermé et exigu (le réservoir). A l'intérieur, une projection transporte le spectateur dans les montagnes arides et sacrées de la tribu amérindienne de Fort Mojave à l'autre bout du monde.
En 1906, la communauté indigène amérindienne de la région de Fort Mojave, sous domination blanche, est exclue de la plupart des infrastructures mises en place par les colons. Pour défendre leur culture et faire reconnaître leur existence, les membres de la communauté décident de copier les coutumes occidentales et créent leur propre fanfare. Ils reprennent alors des morceaux existant pour progressivement développer un répertoire inspiré de leur culture.
The DRYLANDS installation consists of an architecture inspired by the water tanks visible in the desert. It consists of a framework built from tree trunks through which the public accesses a closed and cramped space (the tank). Inside, a projection transports the viewer to the barren, sacred mountains of the Fort Mojave Native American tribe halfway around the world.
In 1906, the indigenous Native American community of the white-ruled Fort Mojave region was excluded from most of the infrastructure put in place by the settlers. In order to defend their culture and have their existence recognized, the members of the community decided to copy Western customs and create their own band. They then took over existing songs to gradually develop a repertoire inspired by their culture.